Geothermal
Water

wells Commercial Drilling
ASSISTING HOMEOWNERS AND
THE CONSTRUCTION INDUSTRY FOR OVER 15 YEARS
We can answer any questions you have. We make it simple to understand the process and want to create educated customers
ABOUT
We are a family owned and operated business that was started in 2005. We come from a family with four generations of Drilling experience. Today we do a large variety of foundation and most types of drilling in Pennsylvania, New Jersey, Delaware, New York and Upper Maryland. We are certified in relative courses such as PSM, OSHA, IGSHPA, PGWA and the NGWA. We are proud to be renewable energy constructors.

INFRASTRUCTURE
With the need for companies familiar with the demands of commercial, civil, and residential clients. cw COOK can conform our practices to suit any project. From substation transmission lines, cellular, bridge foundation, refinery, cathode protection, and heavy highway. cw Cook has the skills and experience to approach difficult job site conditions and schedule issues. We can suit our methods to any challenges and assist with production constraints and time retrieval.
RENEWABLE ENERGY
We work with engineers and renewable specialists to help find the most efficient and cost effective solutions. From geothermal, to wind turbine foundation, to solar options. At cw COOK we pride ourselves on being a renewable energy constructor. We specialize in geothermal solutions, as well as solar farm and wind farm construction.
BUILDING FOUNDATION
cw COOK has 60 years combined experience in the construction and drilling industry. We can install all types of foundations from soil anchors to large diameter building and utility pole foundations. cw COOK employs experts in all of the foundation drilling disciplines. Such as mini-piles, micro piles, large and small diameter caissons. We know how to maximize safety measures and still keep a blistering production schedule. Saving time for our clients and owners is what we do.
LARGE AND SMALL DIAMETER CAISSONS
DEWATERING WELLS
INJECTION WELLS
Benefits of using cw COOK
Low Profile Machines
Some of the machinery we use is the most compact in the industry. If you have a small property with limited space, we can help. We can fit into areas that can save time and cost. We respect our clients property, and our methods protect your lawn and gardens.
Philadelphia PA Brownstone. We only had access for one 750' deep hole. Our small machines can drill to 1500'.
Benefits of using cw COOK
Experience counts
cw Cook has been in the drilling industry for a combined 60 years and we have seen every type of ground from super hard rock to sand. We use state of the art equipment to try and make a very hard process into a manageable task. Safety is our number one goal. If we can achieve that and do the job quickly, everybody wins.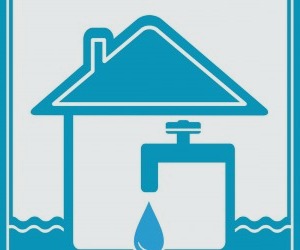 Occasionally, well water may contain minerals which create objectionable conditions. These objectionable conditions are often readily apparent in the forms of, reddish-brown staining, white calcium build up on the ends of water faucets, spotting on dishes, rotten egg odor, an earthy odor, etc. Water conditioning is defined as a means to strain out impurities. It has been studied and proven that well water and even treated municipal water supplies have been tested and shown to have levels of acetaminophen, antibiotics and lead. Although the levels for human consumption are within government limits, the affect of prolonged exposure to these and other chemicals is unknown.
Water Softening
Do you want to banish that calcium build up from the ends of your faucets? Do you want perfectly clean dishes and smooth, healthy skin? If the answer is yes, then please call us to discuss water softening options.
Sulfur Removal 
Do you want to banish that rotten egg smell from your water? Do you want to banish that grayish tint and metallic taste to your water? If the answer is yes, then please call to discuss the different options for treating these issues.
Sediment
Do you want water free of particulates that continually plug up your faucets and leave granular sediment in your sinks and toilet bowls? If the answer is yes, please give us a call to discuss sediment treatment options.
Reverse Osmosis
Do you want great tasting mineral free drinking water right from your tap? If the answer is yes, then please call us to discuss reverse osmosis.
Purification
Do you have a problem with bacteria in your well? Do you have a shallow well that continually tests positive for Coliform bacteria? Do you want water perfectly pure? If the answer is yes, please call to discuss the options for removing bacteria from your water source.
Iron Removal
Do you want to banish that reddish-brown staining from your sinks and toilet bowls? Do you want to make your water healthier and delicious tasting? If the answer is yes, then please call us to discuss the different options for removing the iron and harmful bacteria from your water.
We can treat the following Minerals, Chemicals and more:

Arsenic
Bacteria
Enteric
Hepatitis A
Norovirus
Rotavirus

Chlorides
Coliform
Copper
E-Coli
Gross Alpha Radiation

Hardness
Iron
Lead
Manganese
Nitrates/Nitrites
Radium
Sodium
Sulfur
Uranium
CONTACT US
FREE ESTIMATES