LEADERS IN
RENEWABLE ENERGY
AND
FOUNDATIONS


OVER 90 YEARS COMBINED EXPERIENCE
ABOUT
We are a family owned and operated business that was started in 2005. We come from a family with three generations of Drilling experience. The Patriarch of the family started by drilling Municipal water wells all over the tri-state area. As demand decreased for commercial and residential water wells, he diversified by moving to the elevator industry which uses medium size holes for elevator cylinders. As technology improved and the need for elevator holes decreased, the family moved into mini-piles and large diameter caissons. This continued until the need for a quality foundation and geothermal company was needed to help take the technology to new heights. Today, we do a large variety of construction and drilling work.

---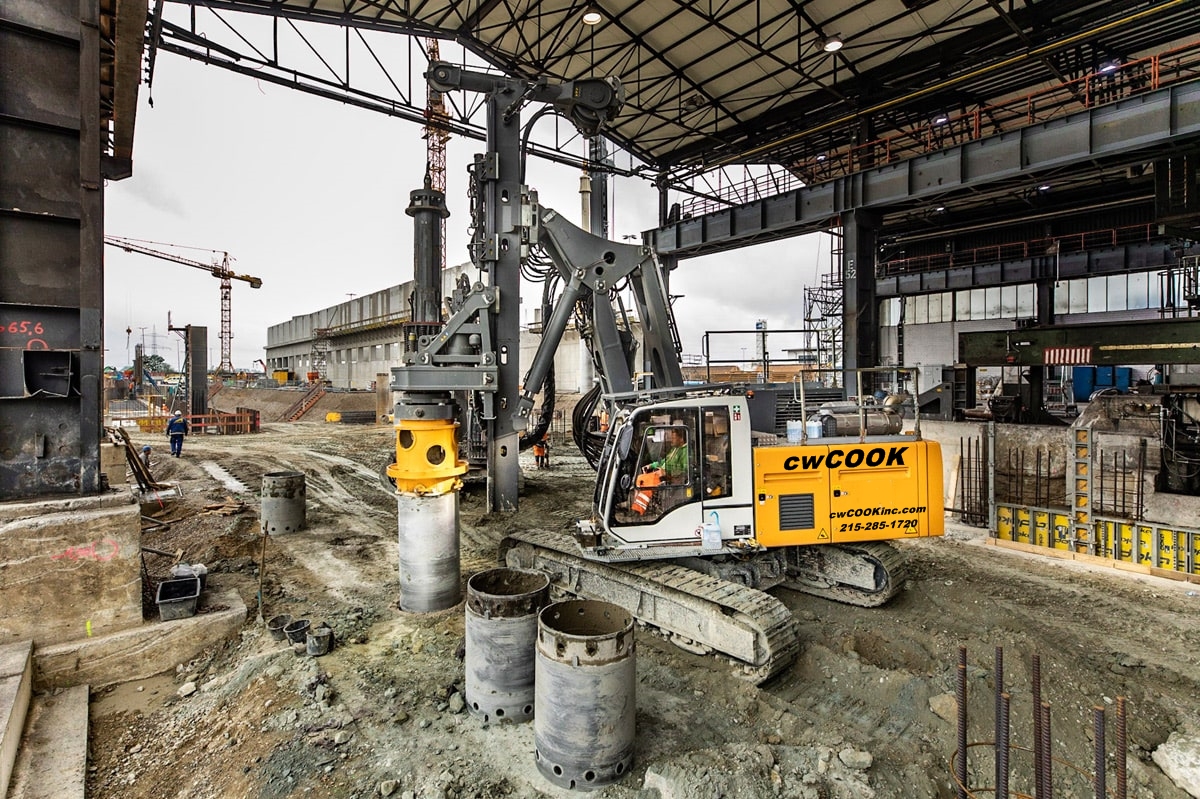 INFRASTRUCTURE
With the need for companies familiar with the demands of commercial, civil, and residential clients,. cw COOK is here to conform our practices to suit any project. From substation transmission lines, cellular, bridge foundation, refinery, cathode protection, and heavy highway. cw Cook has the skills and experience to approach difficult job site conditions and schedule issues. We can suit our methods to any challenges to assist with production constraints and time retrieval.
RENEWABLE ENERGY
We work with engineers and renewable specialists to help find the most efficient and cost effective solutions. From geothermal, to wind turbine foundation, to solar options. At cw COOK we pride ourselves on being a renewable energy constructor. We specialize in geothermal solutions, as well as solar and wind farm construction.
BUILDING FOUNDATION
cw COOK has 90 years combined experience in the construction and drilling industry. We can Install all types of foundations from Soil anchors to large diameter building and utility pole foundations cw COOK employs experts in all of the foundation drilling disciplines. Such as mini-piles, micro piles, large and small diameter caissons. We know how to maximize safety measures and still keep a blistering production schedule. Saving time for our clients and owners is what we do.
PLEASE CONTACT US TO SEE HOW WE CAN HELP
YOU COMPLETE YOUR NEXT PROJECT